Architecture Competition
All Architects and Architecture Students of Latin America and Europe are invited.
Concursos AG360, company organizing Architectural Ideas Contests, is pleased to welcome all architects and architecture students of the world to the International Architecture Competition "HOTEL ZEN LIGHTHOUSE 2019", to be carried out from the month of June of the year 2019 and until the month of September of the same. We invite you to consult the complete RULES.
RESULTS
International Ideas Competition to encourage the preservation of natural resources.
Winners
_______________________________________________
___________________________________________________
02th june 2019 | Call to announcement
10th june 2019| Start of inscriptions
10th july 2019 | Completion of the first stage of inscriptions
02th august 2019 | Ad members of the Jury
11th august 2019 | End of consultation period
12th august 2019 | Completion of the second stage of inscriptions
13th september 2019 | End of registration period
25th september 2019 | Deadline for submission of proposals
07th october 2019 | Judgment of the jury
11th october 2019 | Dissemination of results
15th october 2019 | Awards
___________________________________________________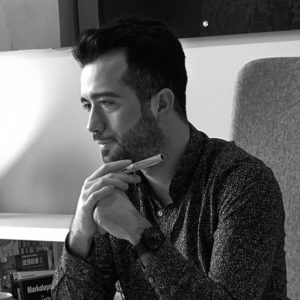 HAYRI ATAK
Hayri Atak Architectural – Turkey
Interior architect born in Turkey. He studied at ITU in Istanbul, with a Master's Degree in Design and Technology of Facades. He expanded his studies in the U.S. and Italy. His main experience is in Hotel Interior Design. He has been multi awarded in Design, during his academic and professional life.
AMR ALAAELDIN ELESAWY
Architect and building engineer at ETH Zurich
Architect and Building Engineer born in Italy. He currently teaches his knowledge as a researcher and professor at ETH Zurich. He has a Post Doctorate in Sustainable Building. His work has been developed in much of Europe and Africa. Founder of Bloc Consultants.
SARAH FOX
CallisonRTKL – Senior Associate
Graduated as an Architect at Carnegie Mellon University in Pittsburgh. His main experience is in high-end hotel projects. Although his strong point is his passion for holistic design, which allows him to understand all the facets of a project to achieve the most innovative solution.
JOSÉ MANUEL CONTRERAS
Arquitecto y Artista Escultor
Mexican architect, designer and sculptor. Graduated with Honorable Mention from the Faculty of Architecture of the UNAM. I have a prolific career in the fields of architecture and design. He has collaborated as a Branding specialist with different companies around the world on 4 continents.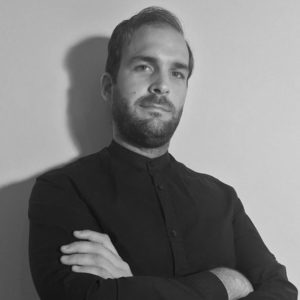 GONZALO LÓPEZ
Parther – Knitknot Architecture
Gonzalo J. López is an architect, educator and academic researcher, co-founder of Knitknot Architecture. He has a PhD in the Department of Urban Planning and Design of ETSAM in Madrid. He has been awarded numerous times in countries like Norway, E.U. and Spain, among others.
ESDRAS ALVAREZ
Arquitecto Catedrático del ITD
Graduated from the Technological Institute of Durango with a Master's degree in Architecture from UNAM. He currently teaches his knowledge at the Tecnológico Nacional de México (Durango). COVA Partner: Architecture Workshop focused on the development of urban social projects and development of architectural ideas.
Últimos Ganadores
Nuestro Blog
Radicados en la ciudad de Durango, México, Esdras Alvarez, Claudia Patricia Dávila, Gibran Alonso Pérez, Roberto Daniel Medina, resultaron GANADORES al concurso Alpine Hostel 2019.
La premiación albergó a todos los equipos ganadores, jurado, así como célebres arquitectos como Ricardo Legorreta y Teodoro González de León.
Radicado en la Ciudad de México, el despacho Boutique de Arquitectura, encabezado por los arquitectos Luis Farfán y Alejandro Chávez Delgado, resultó ganador.
Previous
Next
Concursos AG360
Project conceptualized since 2009 and dedicated to the construction of a new architectural culture from the plane sustainable and friendly to the planet.